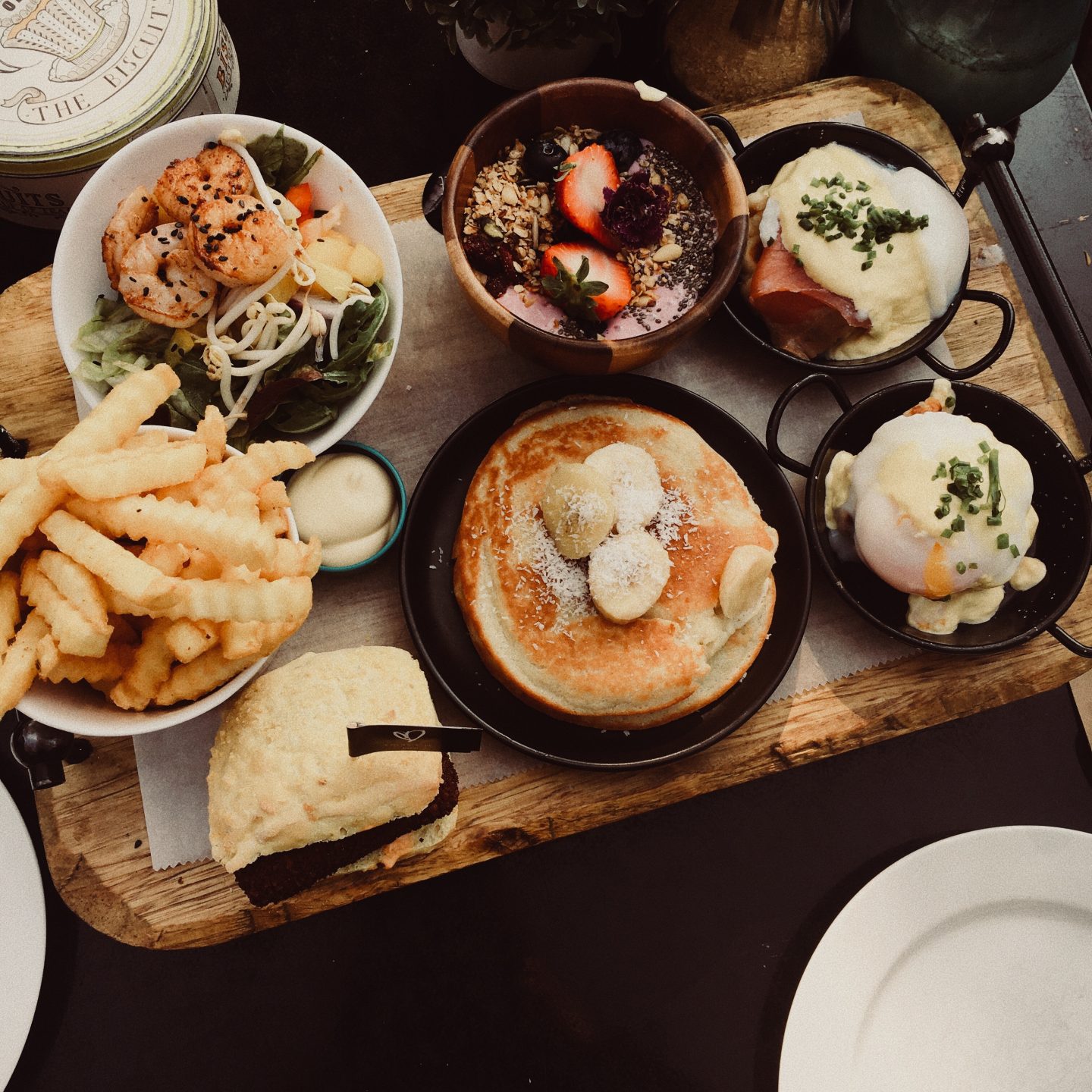 Do you know that meme that originated from The Notebook? The one where Noah asks Allie what she wants to eat and she repeatedly says 'it's not that simple.' No? You can check it out right here if you've never seen it. Well basically, I'm Allie. I can never decide what or where I am going to eat. Enter 'Bij Hartje Zwolle' a great concept at a lovely spot in one of my favourite cities. This restaurant gives you the opportunity to pick and choose from many different small dishes to create one big board of food.
Sound a bit like tapas, right? I guess you could compare it to tapas, but the types of dishes are quite different. Whether you're in the mood for breakfast or lunch, sweet or savoury. Bij Hartje Zwolle can offer it all. When my boyfriend and I had lunch here a while ago, we truly went for a mix of everything.
What did we eat?
The boyfriend has a sweet tooth. So he went for the pancakes with coconut and banana, and according to him they were delicious. I do want to add that he said that my buttermilk pancakes were better, not that I'm bragging or anything… We both have a weakness for eggs benedict, and this particular kind was served on a waffle. This made it a bit sweeter than I was used to, but I actually really didn't mind that.
Fries goes with everything, and should be included with every meal served. In my honest opinion. They were the perfect accompaniment to the little shrimp croquet that was on the boyfriend' list of choices. And I had a fresh salad with some gambas and mango. It was delicious and I kind of wished I had a larger serving of that.
Last but not least on our smorgasbord of choices, is a nice smoothie yoghurt bowl. A perfect mix of tart yoghurt with sweet fruits, granola and chia seeds. I might even start to like healthy food if it's always that tasty.
The verdict for Bij Hartje Zwolle
Overall both the boyfriend and I really enjoyed our meal at this cosy spot by the water in Zwolle. If you're ever in the neighborhood and you don't quite know what to have for lunch, give Bij Hartje Zwolle a try. It's a great mix between different types of food, and all of it is delicious. So if you want to make sure you'll leave with a well filled stomach for an affordable price. We sure know that we'll be going back for seconds!
Do you have issues deciding on what to eat as well? Or are you like Noah, perpetually screaming at Allie, asking her… what do you want!