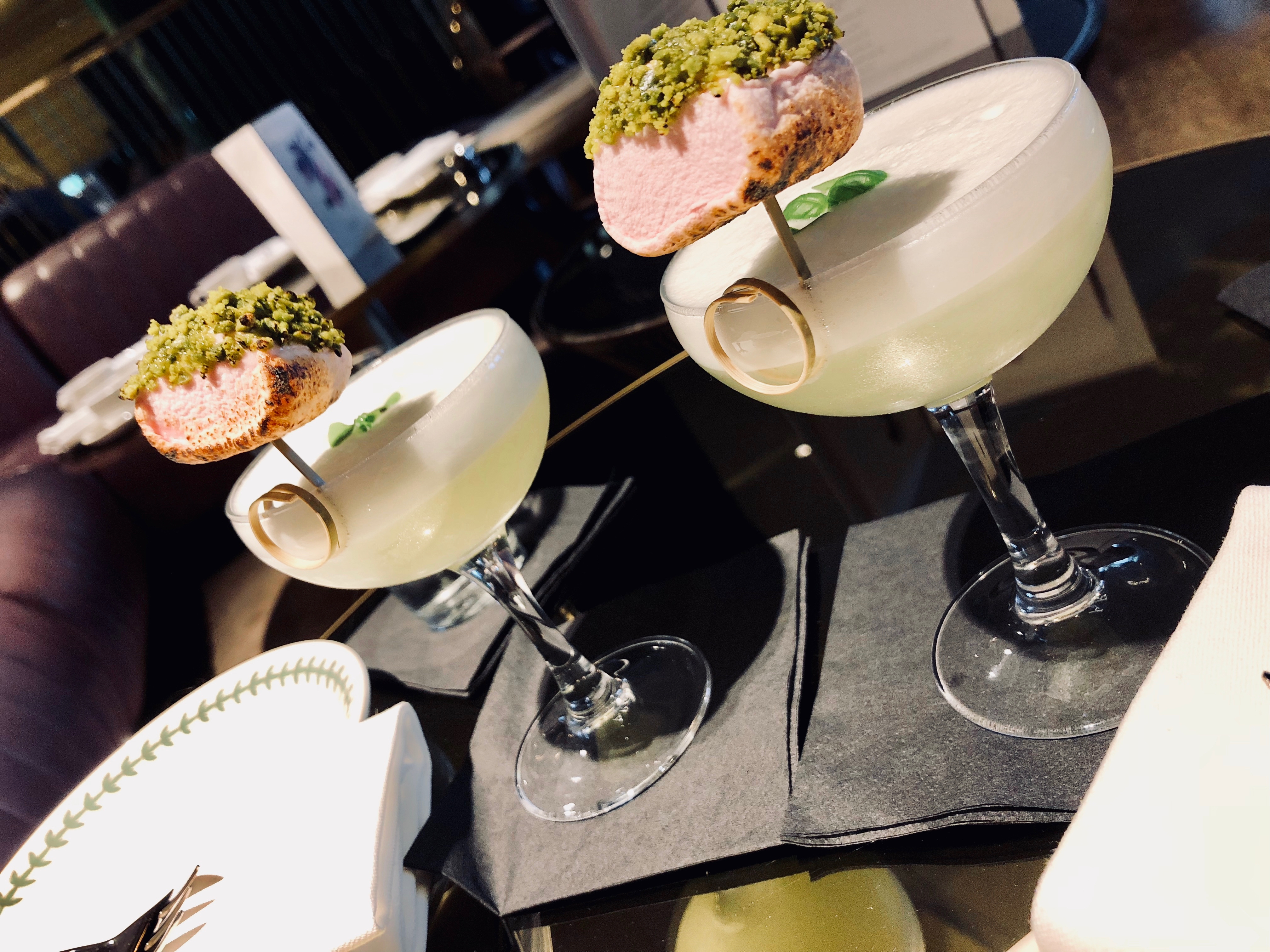 The Best Afternoon Tea
Some might say a visit to sunny ol' Britain isn't complete without indulging in a typical English Afternoon Tea. The entire concept of the afternoon tea was created by the Duchess of Bedford. She wanted a nice light meal with savory and sweet bites between lunch and dinner, to satisfy her hunger. Now that Duchess sounds like a lady after my own heart.
The afternoon tea we chose for our trip to London however, was anything but typical. The Wyld Afternoon Tea at the Dandelyan Cocktail Bar beautifully situated inside the Mondrian hotel is absolutely perfect. This cocktail bar is located right on the Thames and has received a bunch of awards. And for good reason! It was blooming beautiful. Because this is not just the usual oodles of sweet and savory bites and a nice blend of teas. This afternoon tea is complemented with a botanical twist in the form of cocktails.
Did you say cocktails? Yes! Cocktails.
From behind the green marble bar, the drinks masters mix up true beauties. The fluff & fold royale and spotless peach are just two examples of the names these lush cocktails have. The Fluff & Fold Royale has prosecco, cacao liqueurs, orange bitters, lime and fresh basil. And to top it all off a toasted lemon marshmallow dipped in pistachio powder. If I could I wouldn't drink anything else for the rest of my life.
The drinks perfectly complemented the food being served. The staff came and sat down with you with every new drink and explained the ingredients and the thoughts behind the drink. Even though it was incredibly busy, they perfectly took their time and explained it all in great detail.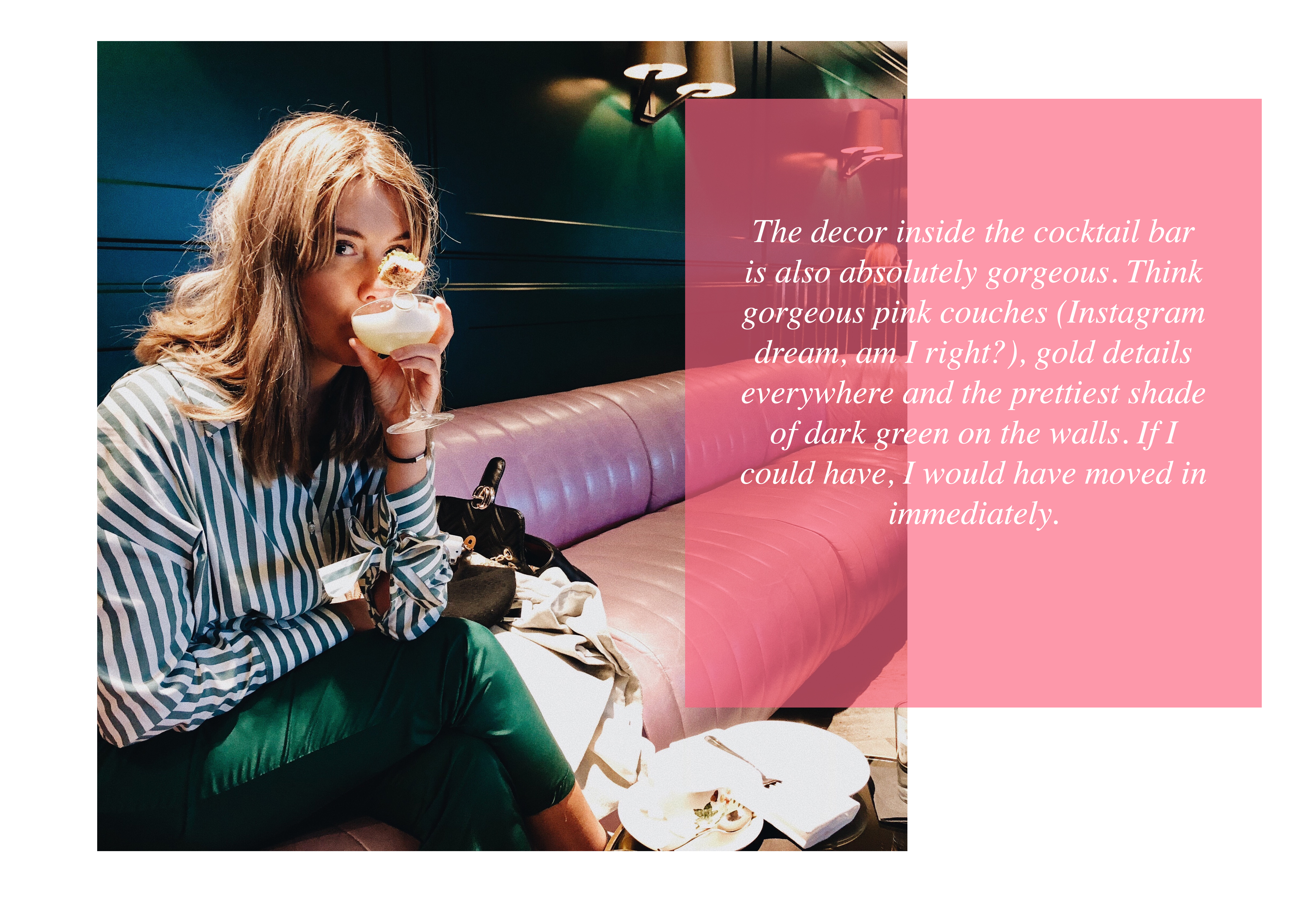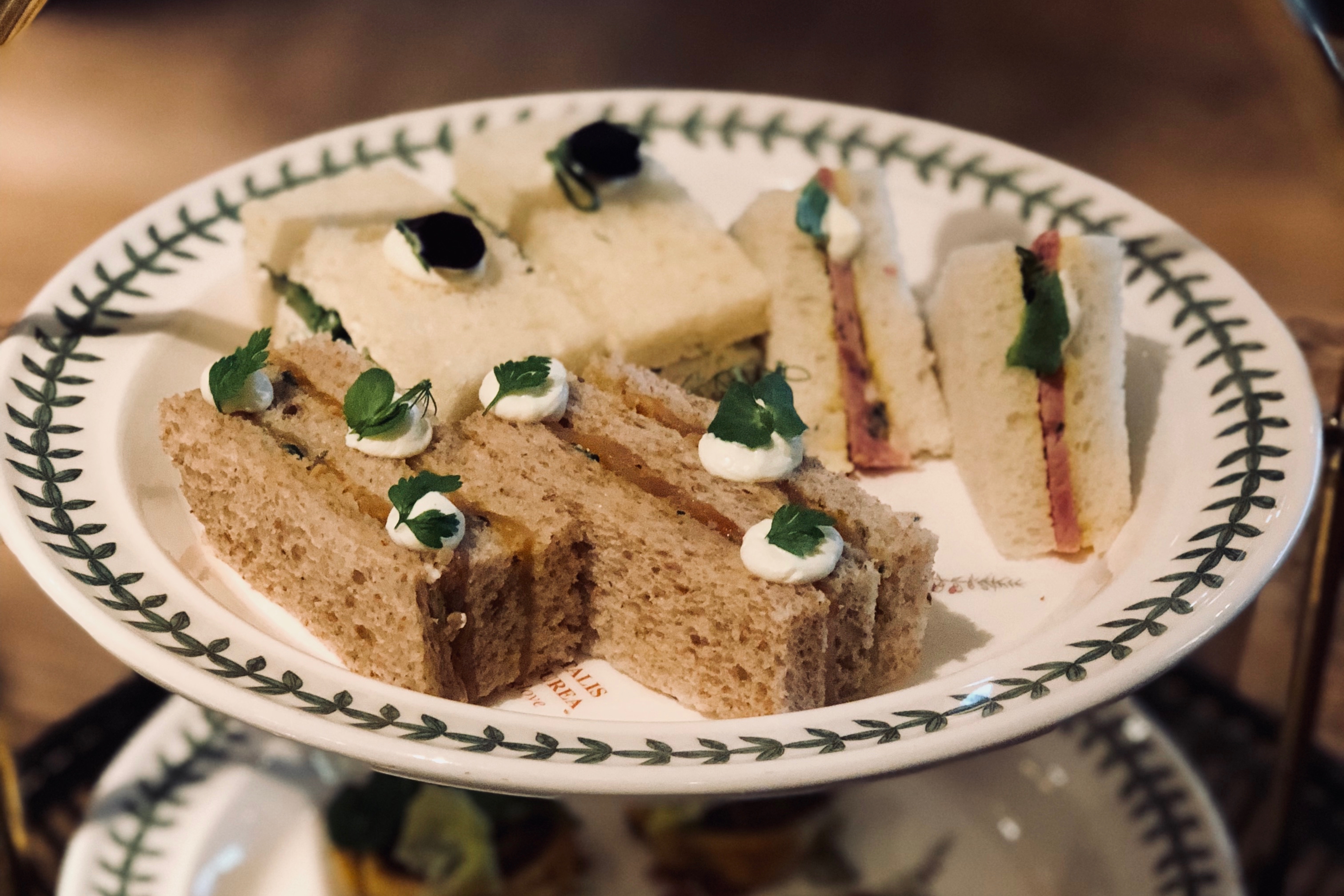 The Bites
Before we get all caught up in the gorgeous drinks on offer, let's take a second to discuss the food as well. The Duchess didn't come up with it for nothing, after all.
Scottish salmon and candied orange, elderflower compressed cucumber and rocket. These are just a tiny grasp from the elaborate descriptions of the dishes that appeared in front of us during the savory part of this tea. In the past, I used to call myself a total sweet tooth, but as the years go on my taste has also evolved. Now I yearn for more savory dishes with complex flavor profiles. Presented beautifully and accompanied by the previously mentioned Fluff & Fold cocktail, Dandelyan gave me exactly what I wanted.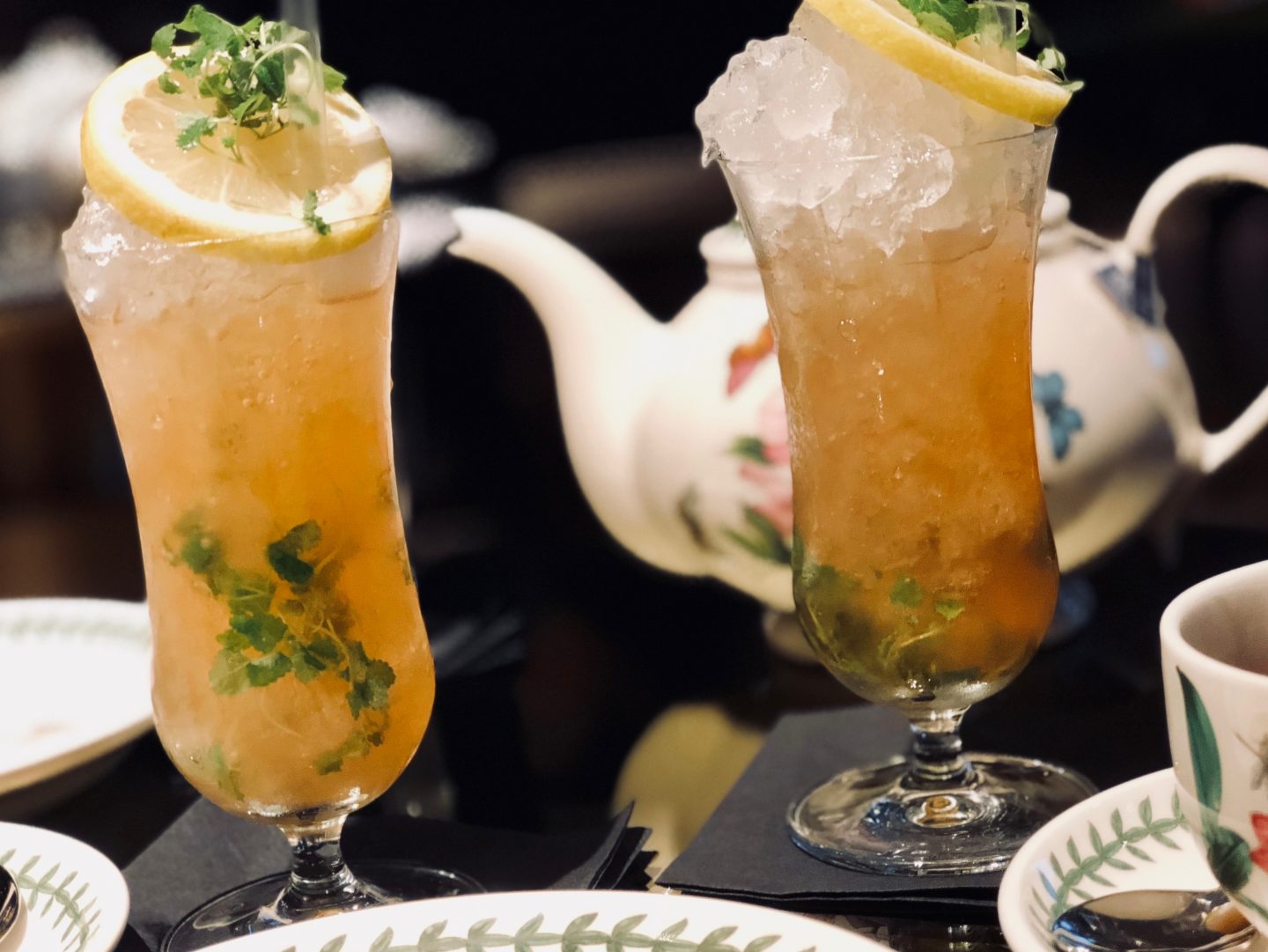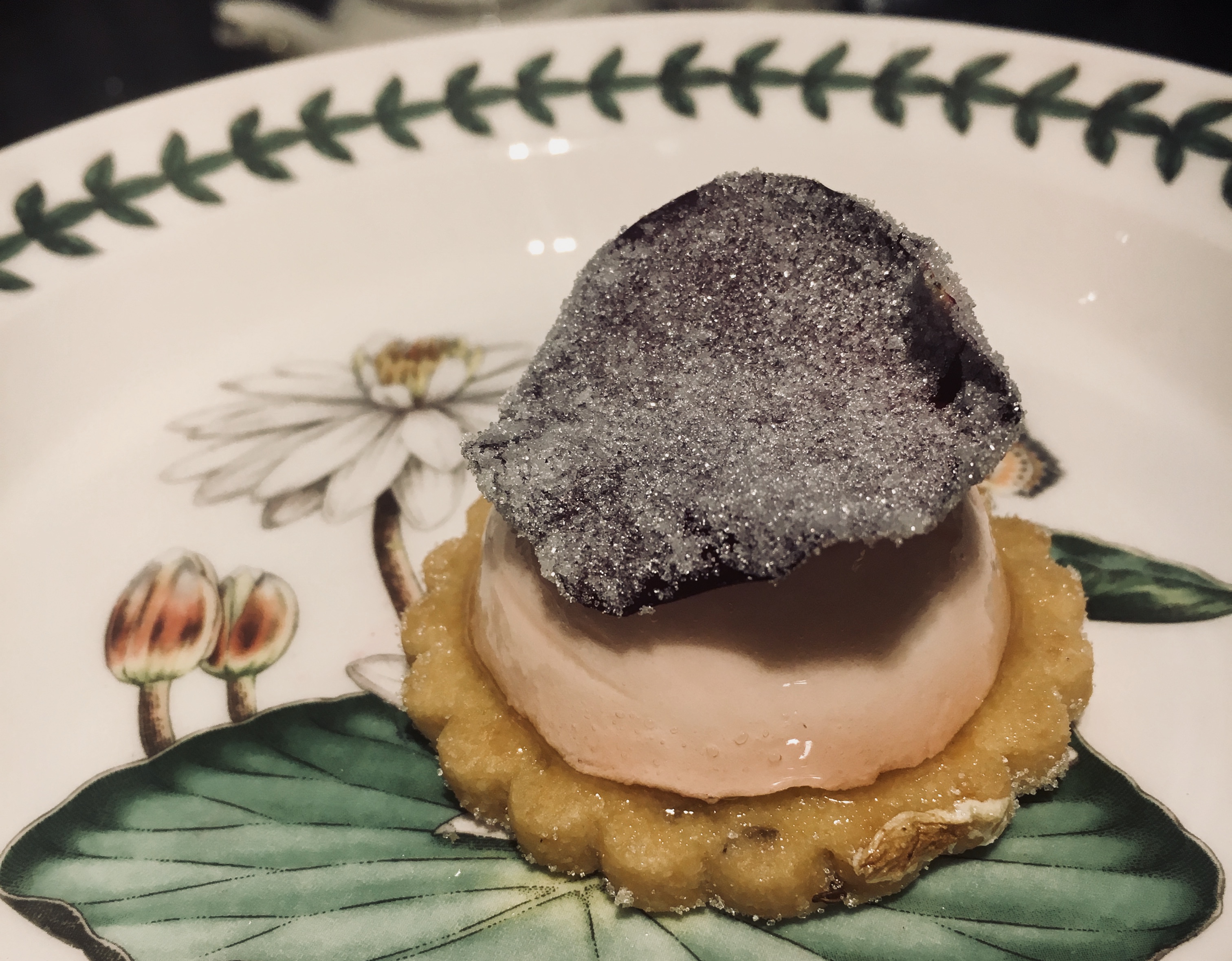 Although savory might have my preference, I shall not forget about the sweetness. Starting with a blackcurrant and verbena Battenberg cake that was deep inside the pits of my stomach before I remembered to take a photo of it. Followed by gorgeous shortbread, pine-scented baked Alaska, the richest chocolate mousse (or monstrosity as the friendly server called it) and the above pictured refined custard tart. Just look at that incredibly fine sugared rose leaf on top. It's making me hungry again just by seeing it.
All in all, I had a wonderful time at the afternoon tea at the Dandelyan Bar in London. We really treated ourselves and created a memory together that I'm sure we will both cherish for years to come. Sander and I are sure about one thing, we work hard and we deserve treats like this every once in a while.
Have you ever been to an afternoon tea, and was it similar to this one?