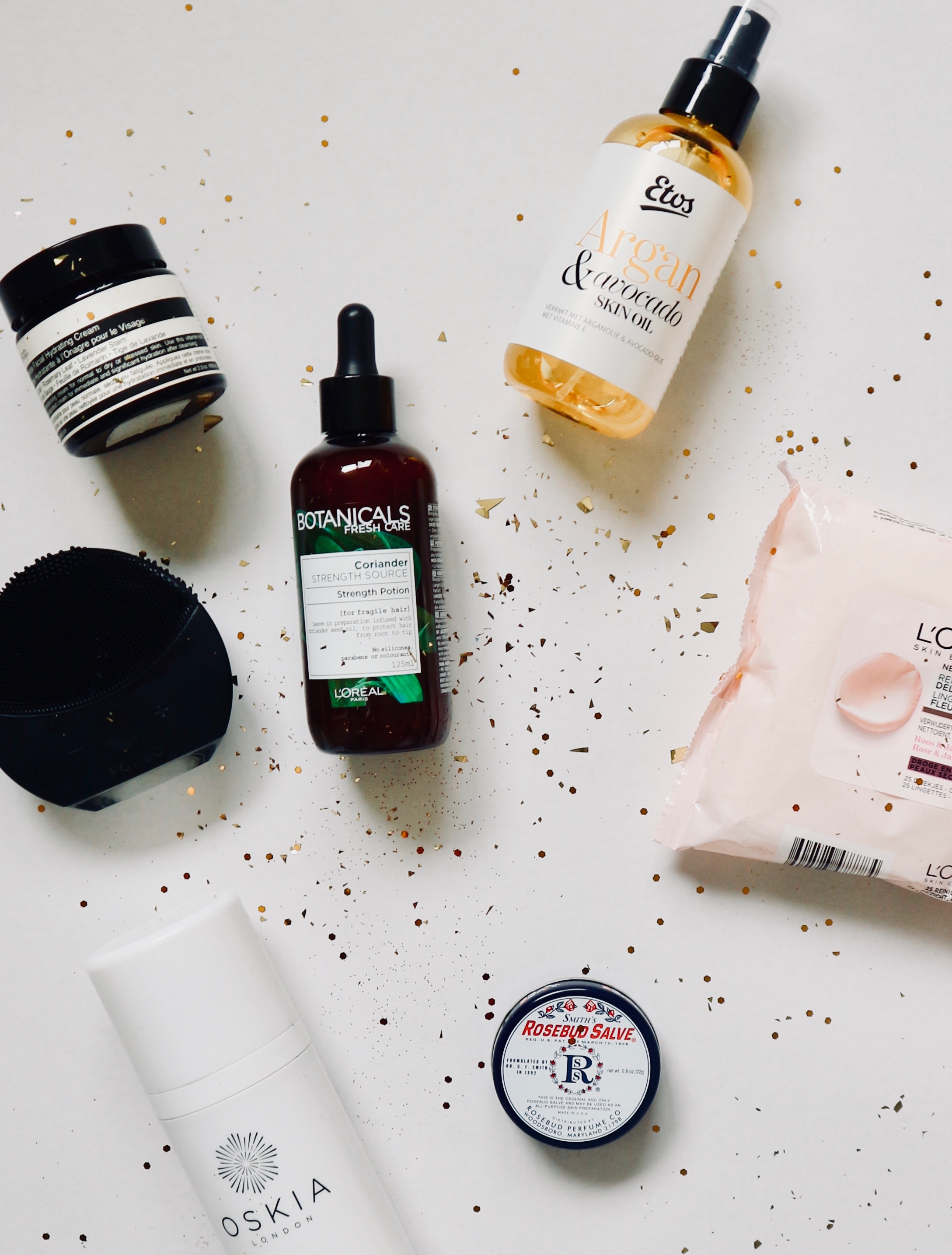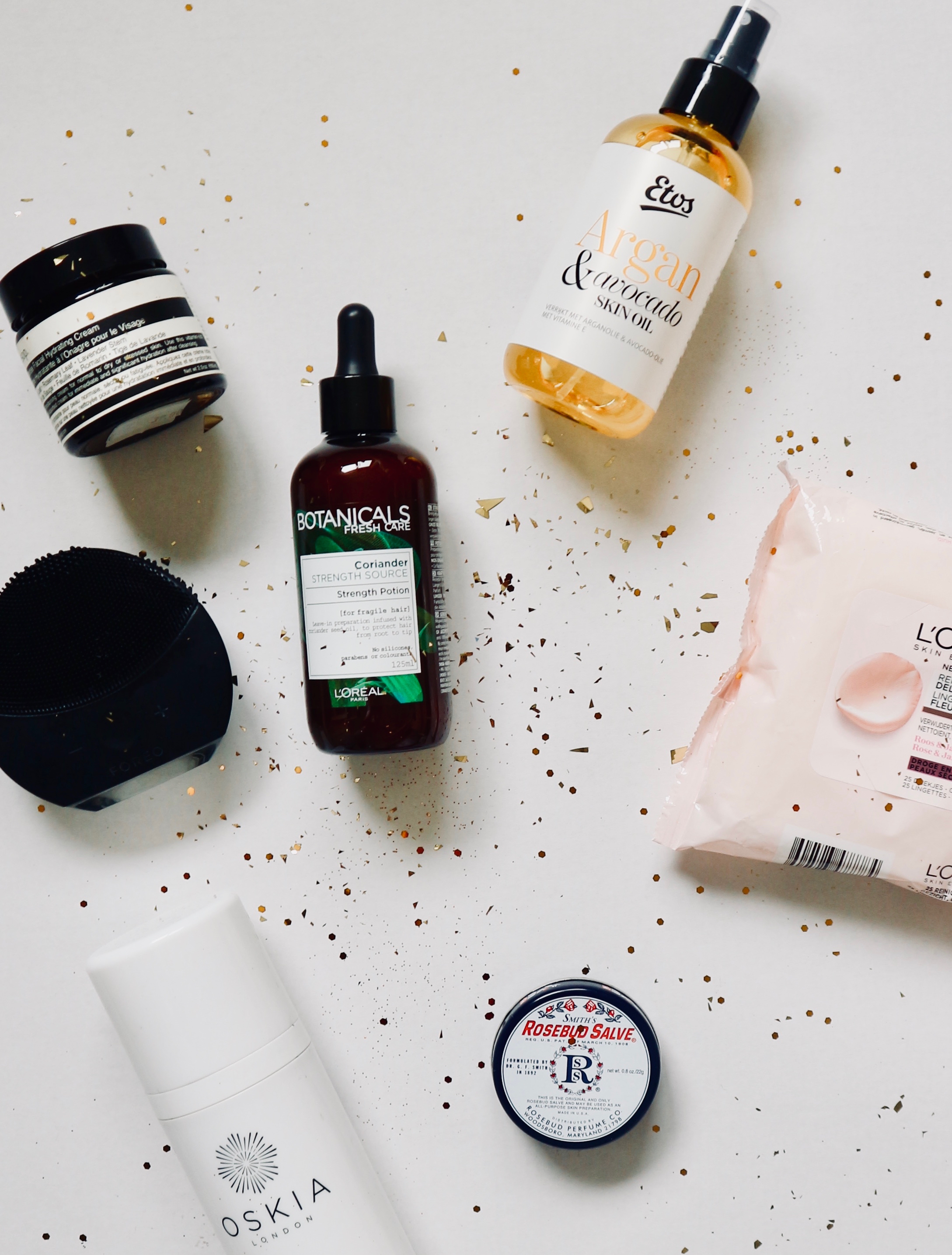 Taking good care of my skin has always been a major thing for me. Especially in the last year, where I started wearing far less makeup than before. I've learned that the models really aren't exaggerating when they say drink drink drink, water that is. But besides taking proper care of your body by monitoring what you put into it there have also been a number of ace products that I put on my skin to make it the best possible version of itself.
And let's not forget the mane either. Since starting my gradual lightening and bleaching, I've discovered some great haircare bits that have helped me tame my tresses. It's been a great year for me, so without further ado… These are the best beauty products of 2017 according to me.
The Best Beauty Products
Skin Saviours
I need to be the bad blogger first and mention an un-pictured item. (I left it inside my overnight bag and completely forgot to grab it for the photo). My all-time favorite moisturizer is the Kiehl's Ultra Facial Cream. Light in texture but packing a good punch on the hydrating front. I can say that this is the first moisturizer I finished to the last drop. I've just repurchased it in the larger size, you get half a pot for free this way.
La Roche Posay Hydraphase Intense Masque was pretty much finished about halfway through the year and I kept the tube around to unscrew the top and violently shake it to get the tiniest bit out so I could use it. This mask is like a hydration bomb, I used it whenever my skin was looking a little dull. Just ten minutes of it on the skin, then tissue it off and the face looks plump and thoroughly moisturized.
The cleansing products from L'Oreal's new line of products are brilliant. I use the wipes when travelling to avoid that pesky liquids rule and the micellar water every other occasion. It easily gets rid of any trace of makeup in order to prep for my actual cleanser, the Oskia Renaissance Cleansing Gel. This stuff is a godsend. I was a little late to the party as per usual, but boy am I glad I picked this up during my time in London.
Aesop's Parsley Seed Cleansing Mask and Primrose Facial Hydrating Cream are often used by me as well. When I feel like my skin needs an extra punch of moisture I use the primrose cream instead of the Kiehl's one. The cleansing mask is still the best for removing impurities. As much as I enjoy other charcoal masks from time to time, I keep going back to this. It's tough on dirt but nice to my skin.
My Foreo Luna Mini 2 is the unsung hero of my skincare needs. This little device has done such a good job. It's strong vibrations makes my cleanser do its job better, helps oils and serums absorb faster, has diminished the appearance of pores and it has looked cute while doing it. It hurt a little when I had to swipe my card to pay for it, but it's definitely been worth it.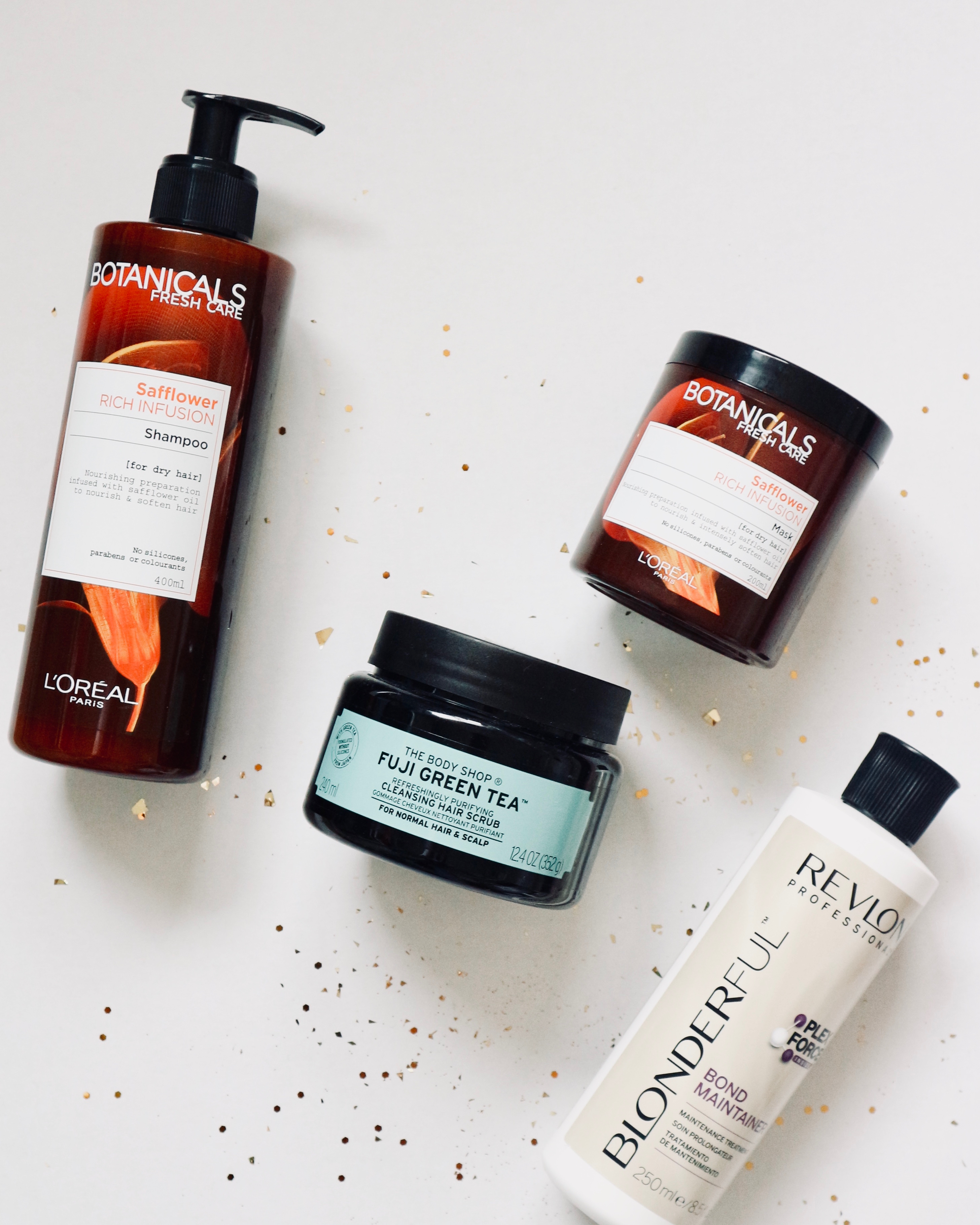 Haircare Heroes
The biggest and most honorable of mentions goes out to a haircare product that I couldn't picture, as it's a salon only treatment. A new innovation in hair coloring science; Olaplex has prevented my tresses becoming straw. I have Olaplex mixed into the bleach at my salon, it restores the bonds in your hair that are damaged by chemical, thermal or mechanical actions. Similar to this is the above pictured Revlon Blonderful Bond Maintainer.This product is used before shampoo and the quality of my hair has really improved since I started using this.
I'm also a massive fan of the new range of haircare products from L'Oreal. The Botanicals Fresh Care range has shampoos, conditioning balms, masks and even potions. Never heard of a hair potion before until using this. The Safflower range works best for my hair. I'm quite the sucker for good packaging, and they've really aced it with this group of products. The pump on the shampoo is fantastic.
Previously reviewed on this site before, the Fuji Green Tea scrub is an innovative product that works wonders on hair that needs a thorough cleanse. It has an invigorating scent and easily removes leftover product residue. I've grown to love this stuff and I'm glad I did…
Beauty Inside & Out
I'm the type of person that gets such dry skin during the colder months that it flakes and itches. Painting an attractive image, right? This is an issue that I'm constantly trying to fight, and helping me in this fight are body oils. My favourite one from the previous year is the above pictured Argan and avocado from Dutch drugstore Etos' home brand. It's cheap, it smells amazing, sinks in quickly and leaves my gams nice and hydrated.
But taking care of the surface isn't the only thing that's important. I've been trying to keep up and take my vitamins each day to benefit all the processes going on inside my body. For example I take Omega-3 fish oil capsules (yuck), extra vitamin C and magnesium for my energy and stress levels (I have terrible bruxism due to jaw tension) and a multi-vitamin that boosts metabolism. I'm quite interested in the science behind supplements and will be doing more research on this in the future, so keep an eye out for that.
That's it for 2017, my best beauty products. I'm sure I've overlooked some hero-products that really deserved a mention.. but there is always next year! Also, I may have already done a bit of a haul over on Cult Beauty earlier today, so adding more stuff to my ever expanding collection…
Did I tickle your fancy with any of these? Shop them below!