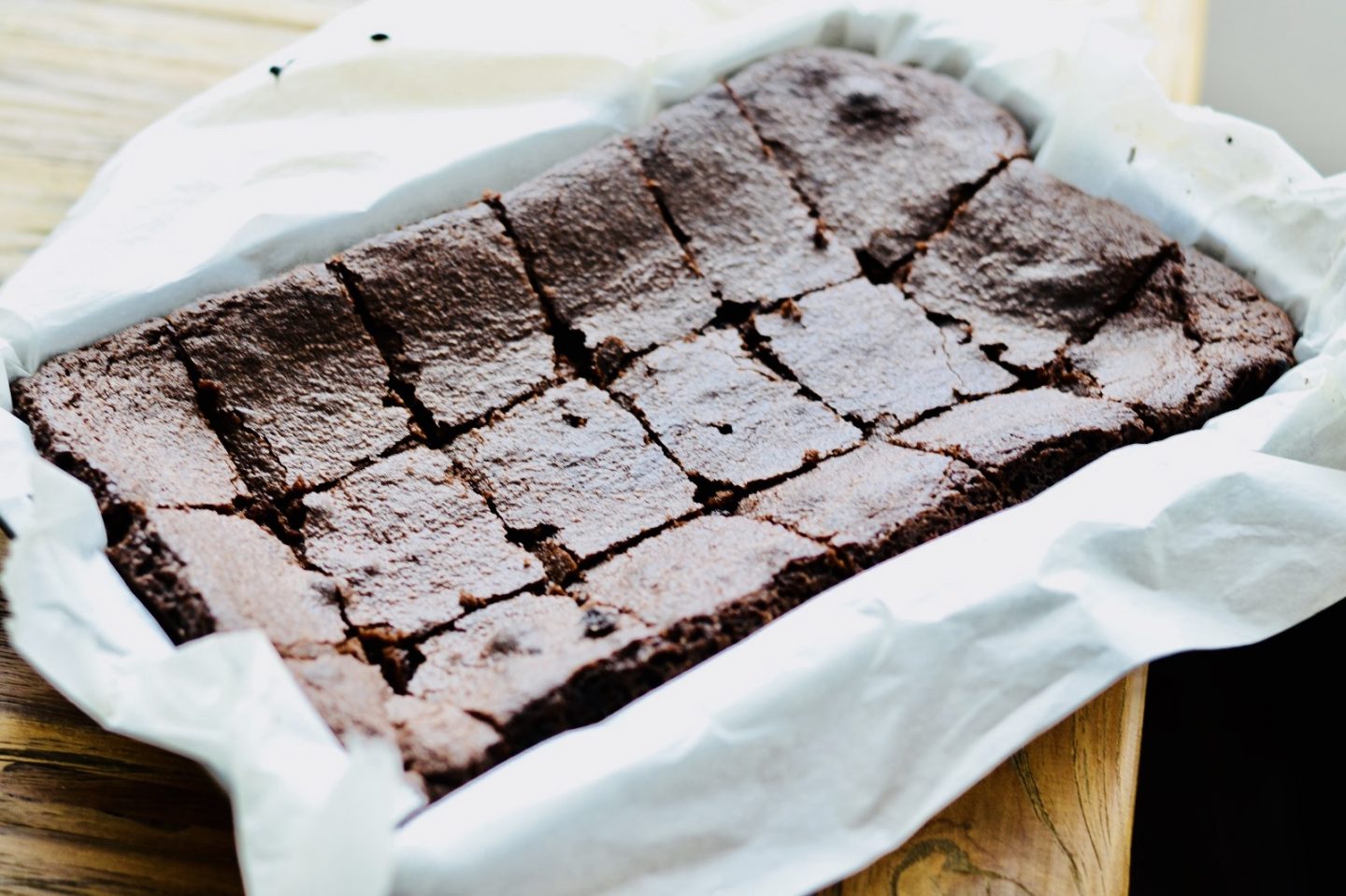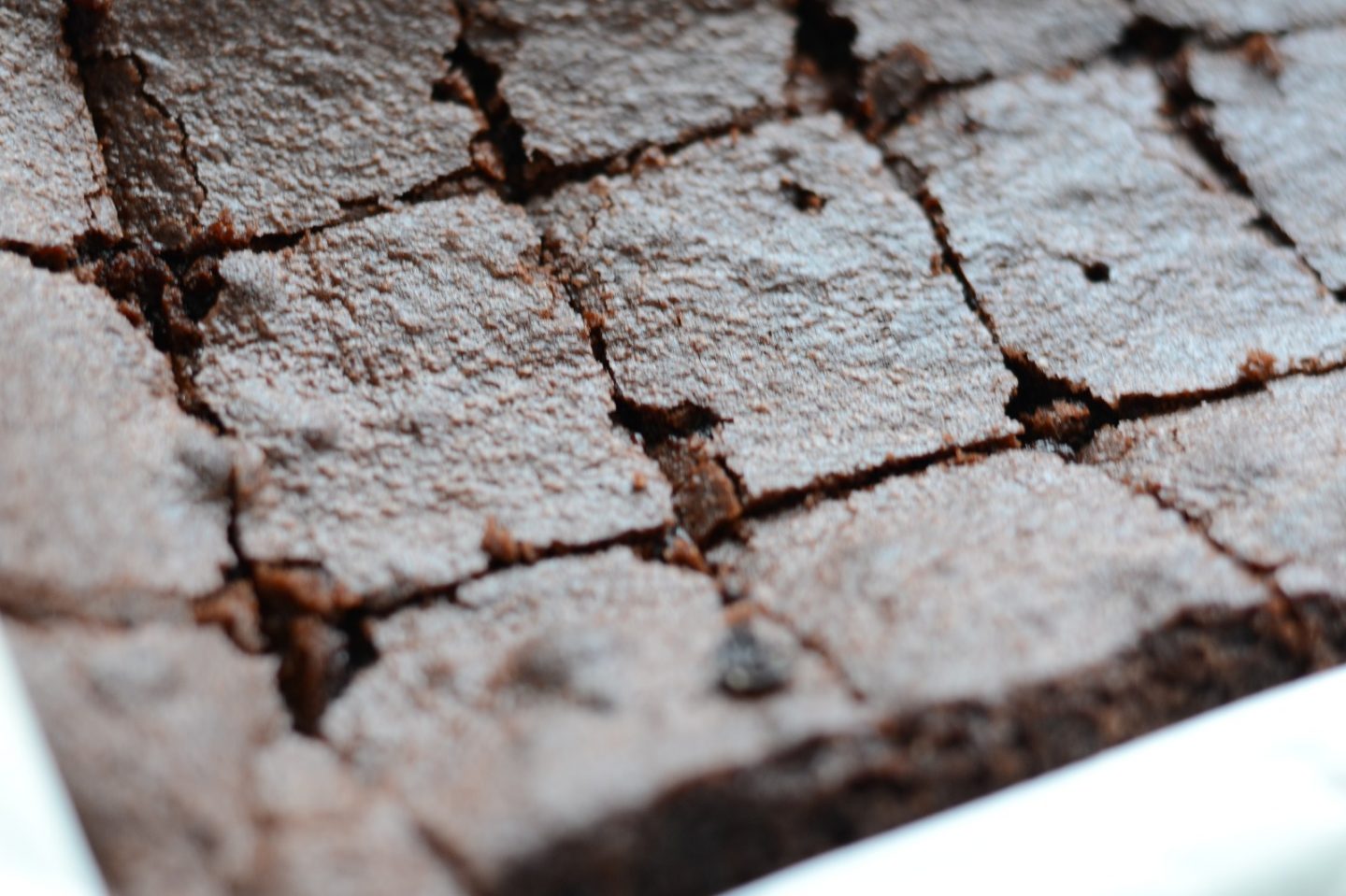 Remember my post from last week? The one where I set some goals for myself? Well, this week I got a little bored from hanging around the house and I decided to try my hand at baking brownies. I have to tell you about this Irish pub here in my hometown. With every hot drink, they serve a tiny chunk of their signature brownie. They taste rich and soft, the consistency almost sticking to your teeth. They are delicious. But I can never eat more than that tiny chunk because they are so rich. It almost seems as if the batter is just set, like it isn't fully baked.
My ideal brownie would be the middle ground between the soft and rich brownies from Finnegan's Irish Pub and the ones that my mother used to make. Preferably without a ton of hassle and a million steps.
With the brownie recipe I included below I'm pretty sure I came close to nailing that perfect brownie. At least my family seemed to like them. Want to make them too? Then read on for my brownie recipe for the perfect chewy brownie with an irresistible flaky crust.
The Ingredients
This brownie recipe yields about twenty brownies, cut into something resembling squares.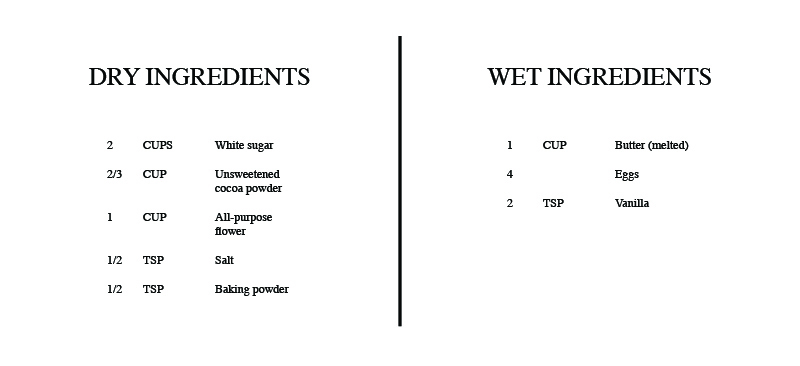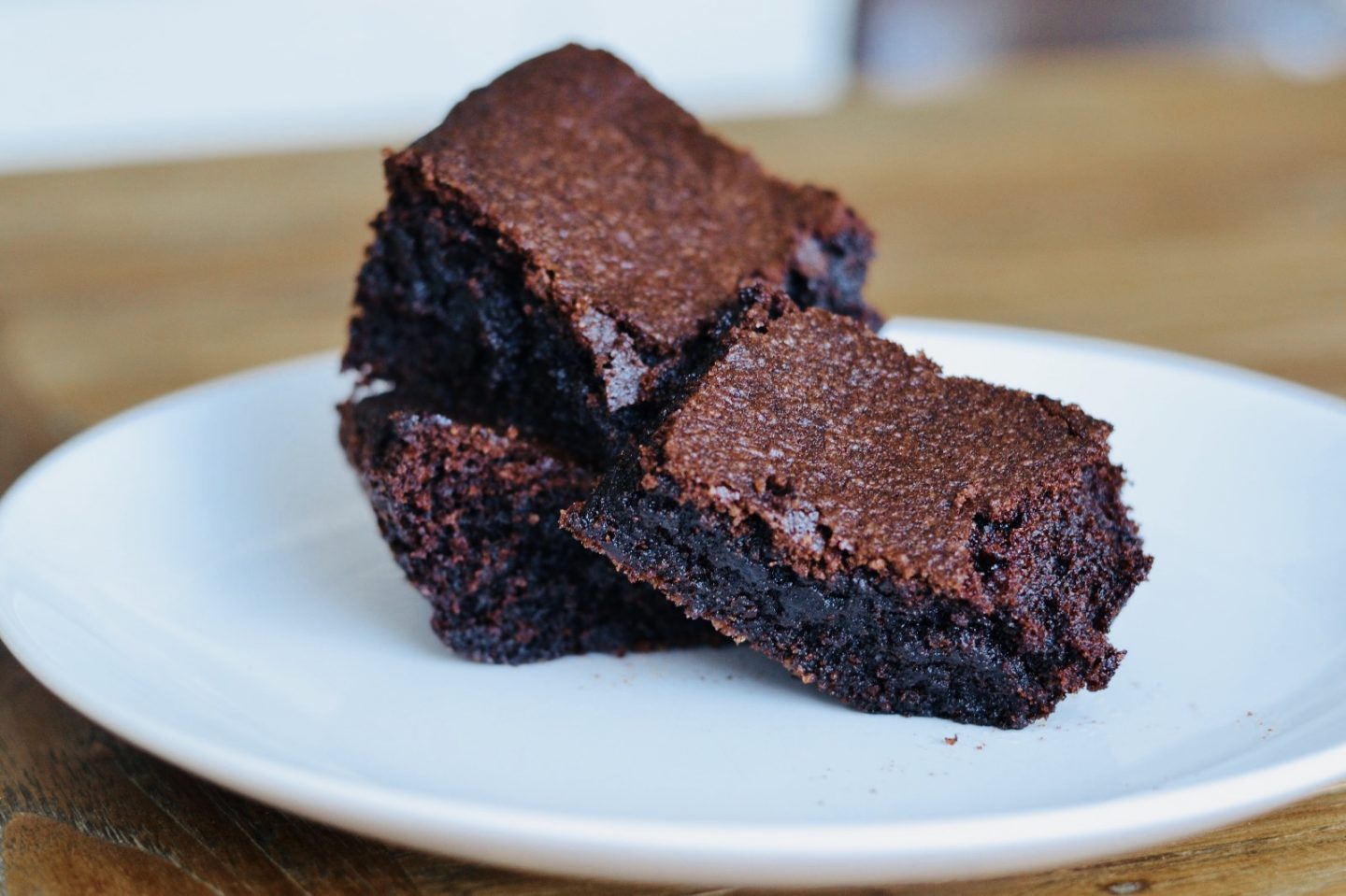 The Brownie Recipe
Preheat your oven to 350 degrees Fahrenheit or 175 degrees Celsius
Melt the butter in your preferred manner and set aside to cool
Sift and combine all the dry ingredients in a bowl. You can create this mix of dry ingredients beforehand, or even put into a jar, make a nice label and gift it to someone. 
In another bowl crack the eggs and mix with the vanilla for a couple of minutes
Slowly add the dry ingredients and mix on a low setting until everything is combined
Pour in the melted butter and mix gently until just combined
I like just putting baking paper in whatever dish or pan you are baking your brownies in. I used a specific 'brownie pan' that my mother pulled out of nowhere. After mixing all the ingredients together, just pour into the pan and set in the middle of the oven. This brownie recipe requires about 20 minutes of baking, before taking out of the oven check with a wooden stick if any of the batter stays on the stick or if it comes out clean. Not clean? Leave in the oven for just a few more minutes.
As delicious as brownies are when eaten warm, these really require some cooling. When cooled to room temperature they reached the perfect level of chewiness. Cut up into squares, make yourself some hot cocoa and enjoy!