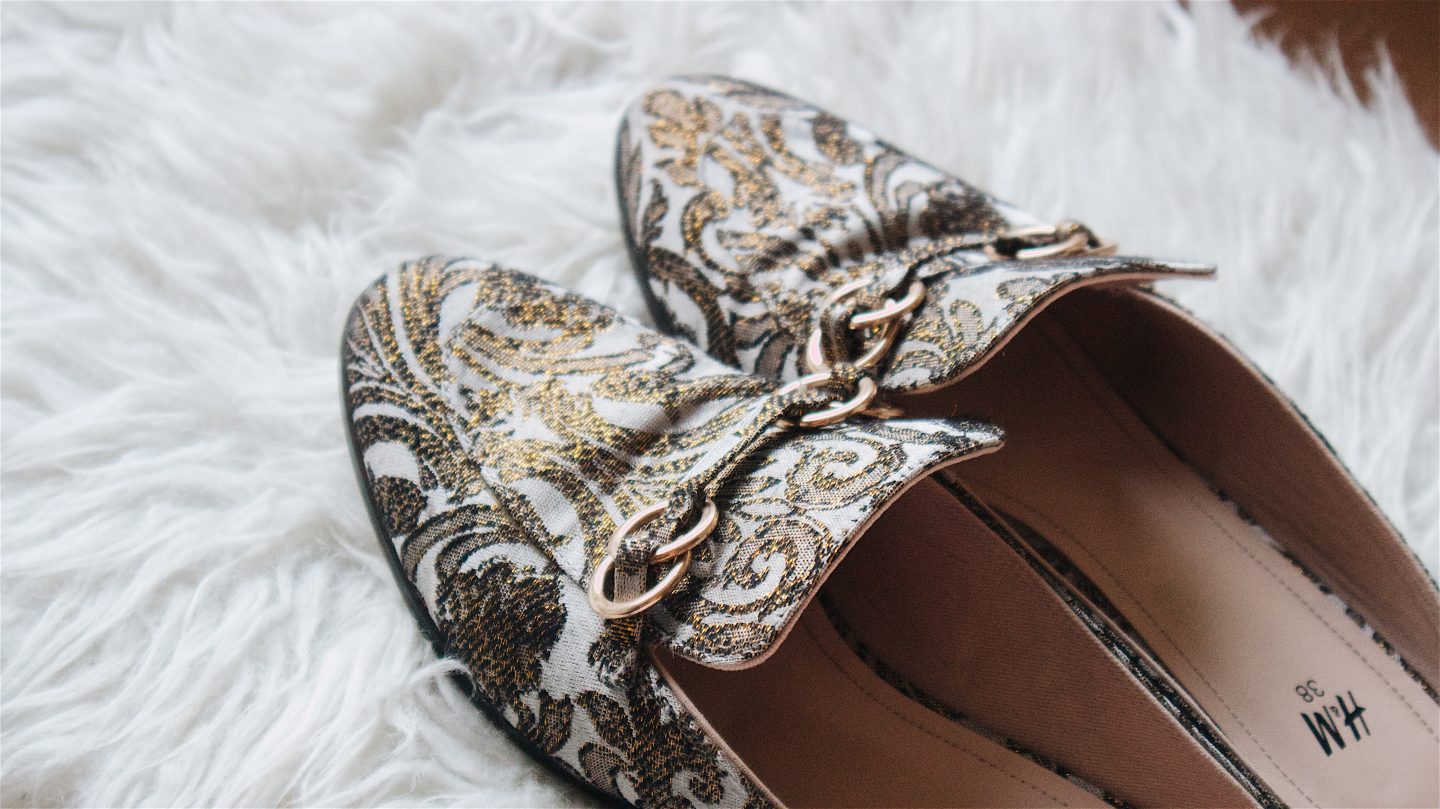 For me there is no denying that loafers are the it shoe of the moment. If the weather allowed it here in the Netherlands, they are all I would wear. Sadly that is not the case. In my opinion Gucci is the one to blame (or praise) for the full fledged return of the loafer. Their classic horsebit loafer for called the Princeton shoe can be be spotted on pretty much every fashion blog.
However, I do not have the funds for Gucci, if only. Luckily the high street brands have realised that everybody wants to get their hands on a cute pair loafers. Pictured above are my latest purchase. This super cute printed pair from the high street giant H&M were only 25 EUR and I am head over heels with them. The shoes are pretty much all I've worn the last two weeks.
Ooh, shiny…
From the gold detail in the hardware to the reflective gold threading in the print. I can literally hold my feet up in the sun and revel at how shiny they are. I already couldn't find them anymore on the H&M site, so I am afraid the loafers might already be sold out. Instead I searched the internet and found some more beautiful pairs which I would easily buy if I didn't feel too ashamed by my shopping habit already.
Let me know which ones you like most!
Time to shop some loafers!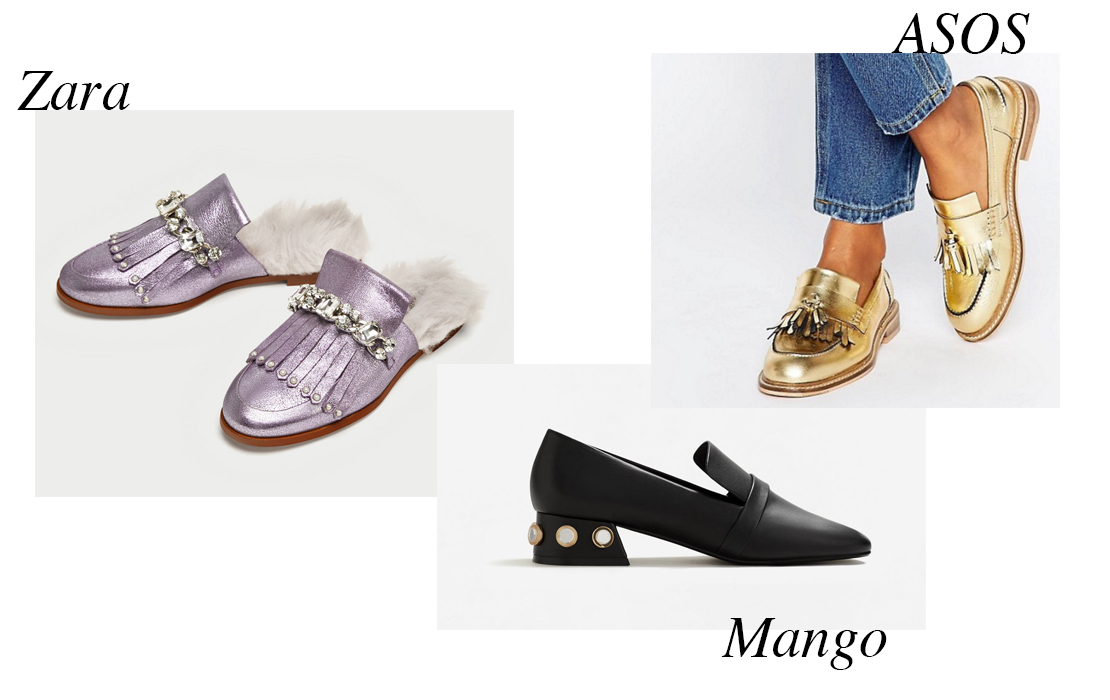 Purple metallic with fur | Black mid heel with pearl detail | Gold tassel metallic
Can we just take a minute for these? I am more than willing to throw my card at my computer and get all three of these pair. To be honest I probably have a tendency to go for shoes that I don't know if I think are really ugly or amazing. Shoes should be conversation starters, that's how I feel.
Don't even get me started on how much easier loafers are to walk on than flimsy sandals. My feet are seriously thanking me for starting this addiction. Now excuse me while I go freeze my bank card. Must save myself from buying more loafers…