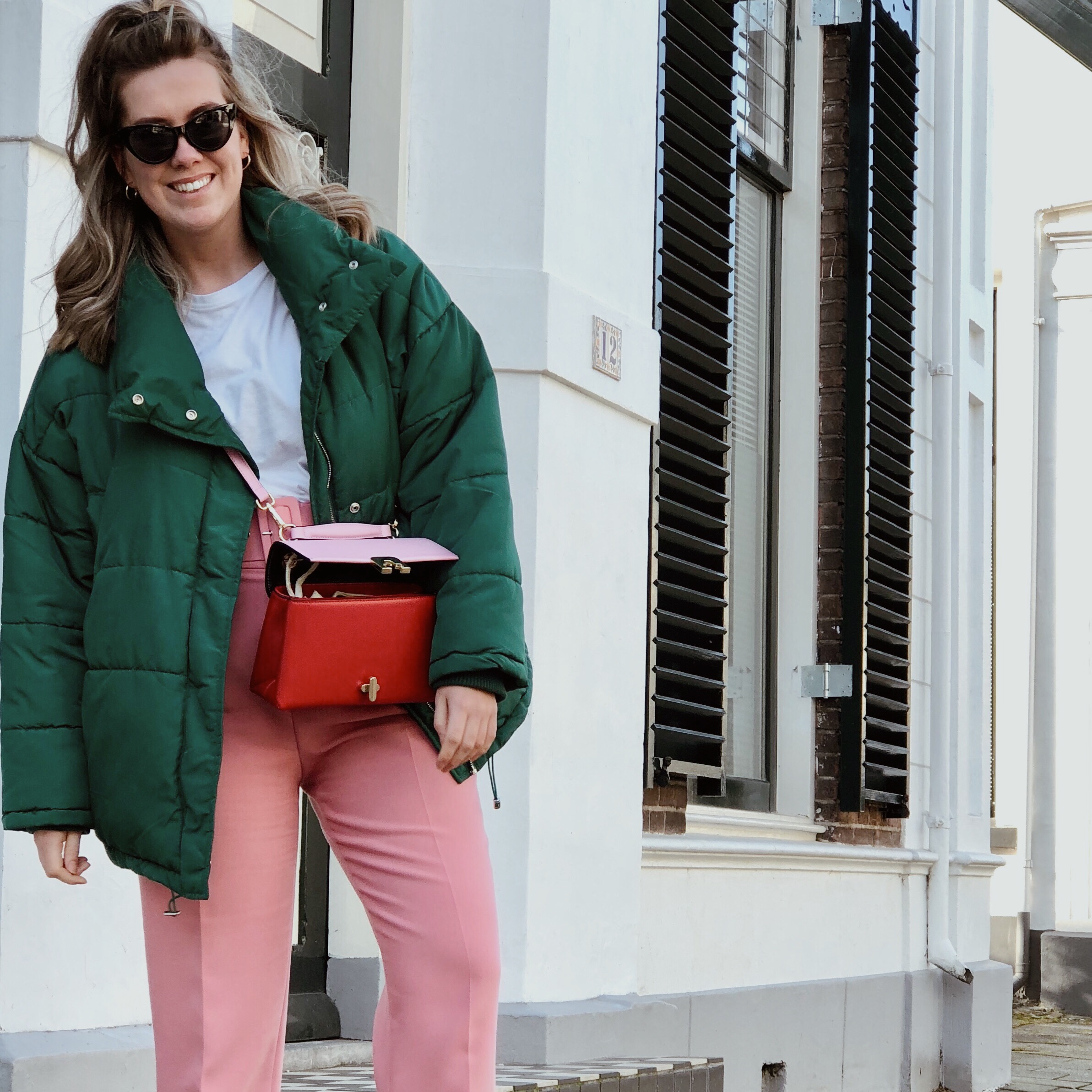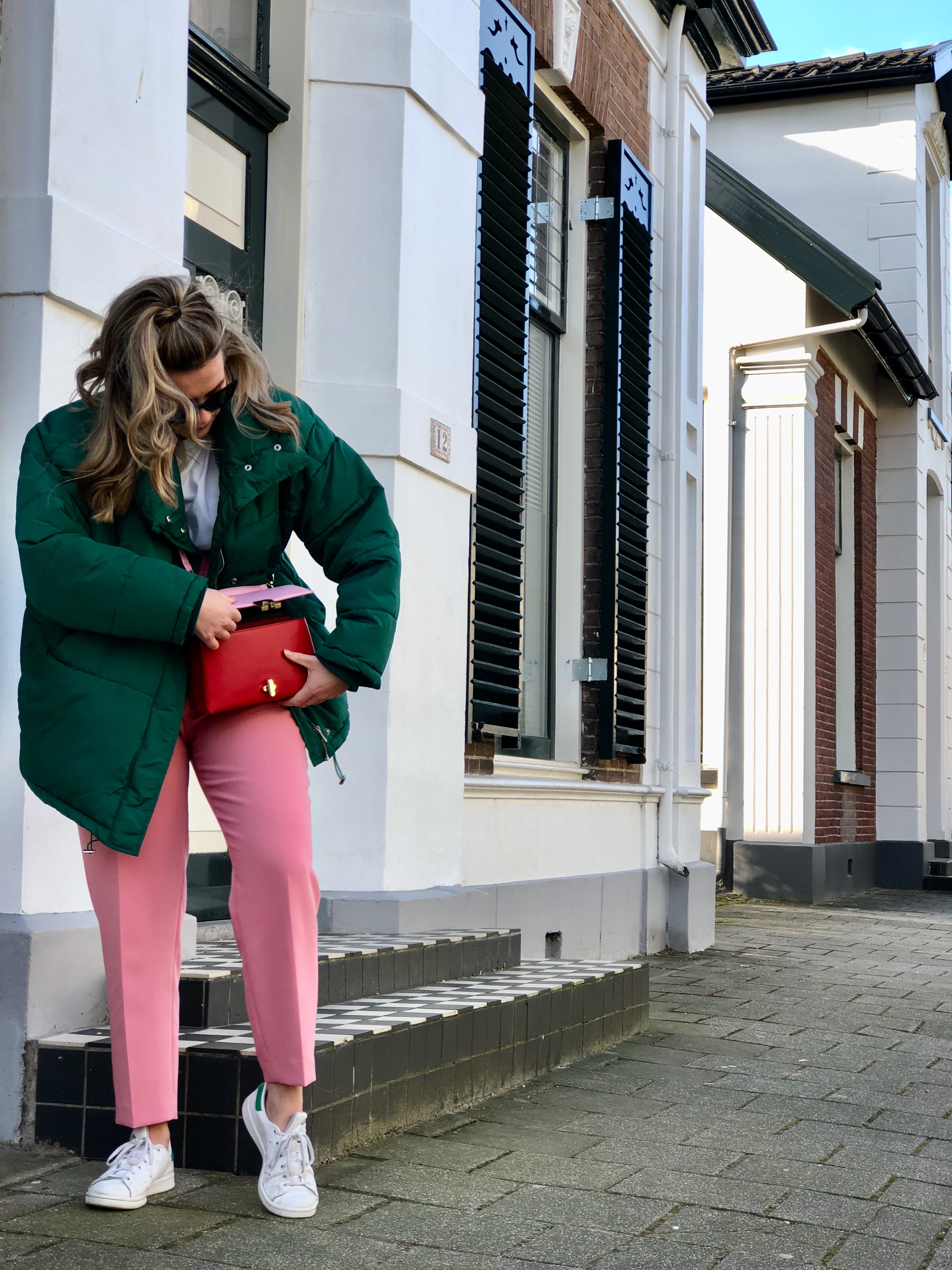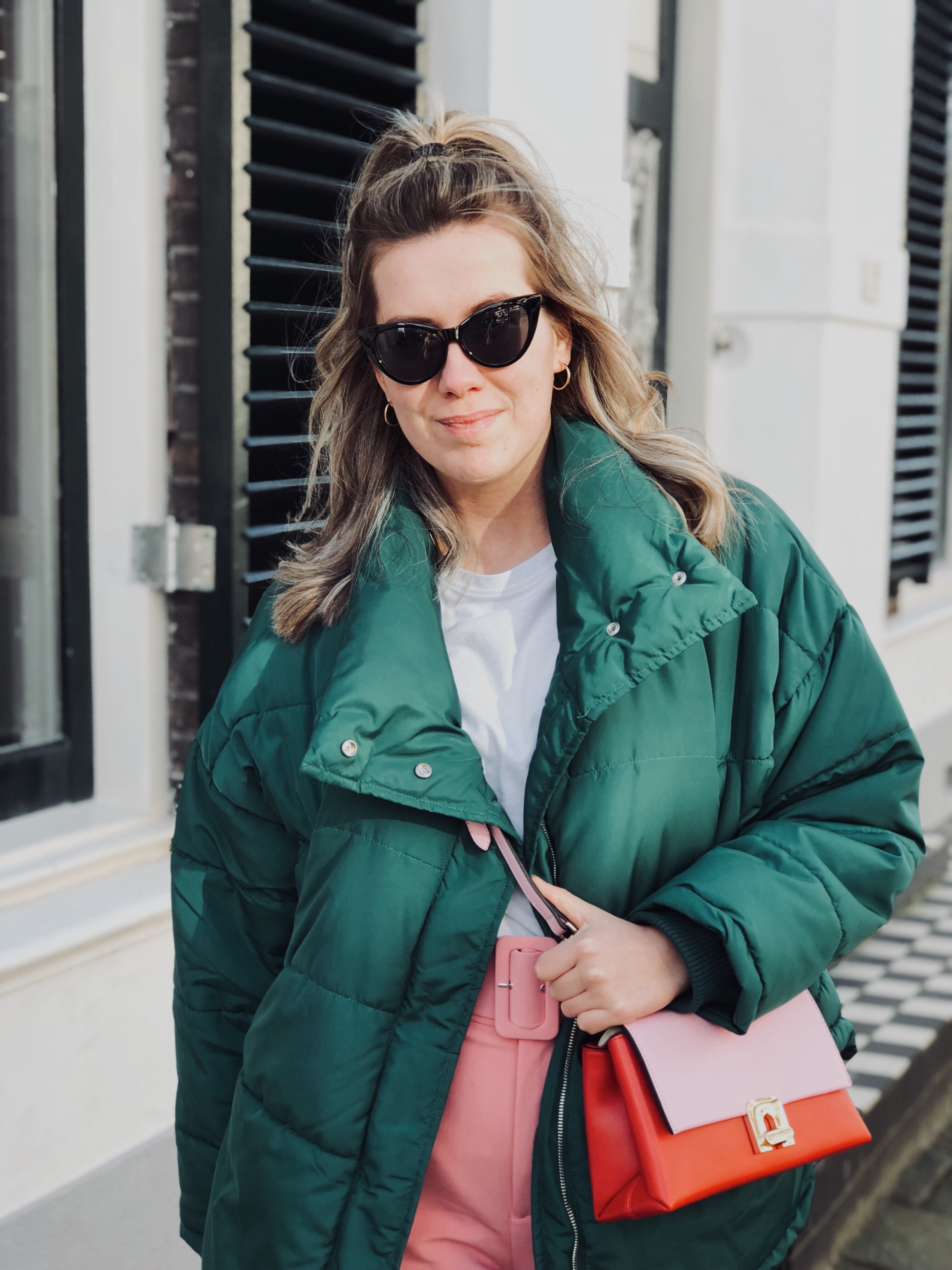 SHOP THE POST
In the wise words of Karen Smith (aka Amanda Seyfried in Mean Girls)… on Wednesdays we wear pink. Well, truthfully the above pictured outfit was worn last Saturday, but this particular post is set to publish on Wednesday morning so I guess the quote applies. I had to show you my new favourite wardrobe item. I've spotted these Zara trousers all over instagram and pinterest, and I just had to make them mine. I'm still thinking about whether I should add the matching blazer to complete my full Barbie suit.
I love the colour so much, but now that my hair is lighter I find pink more difficult to style. Putting on the shade often just makes me feel like it's too much. Too girly, too princess-y. Generally just not the way I like to do things. I like a bit of an edge to my outfits. But somehow I adore it styled this way. I even think I might be able to pull it off at the office. Another thing about these trousers I adore is the belt, it's large and slightly cartoon-ish, which just shows that I don't take it too seriously. Plus this also gives a nod to another trend that is going to be huge for spring, the 80s.
Lord, I'm so pleased that I'll be able to wear large statement earrings, high backcombed ponytails and more highlights that my already damaged hair should probably have. And let's not even mention the crazy sunglasses that everyone will be wearing. I cannot wait for spring to roll around (also I'm so over this polar vortex that seems to be happening right now).
On-trend pink winter outfit perfect for a sunny winter day
Need some more proof that pink is the it-shade for the rest of the season? Then you've got to check out these amazing pink winter outfits listed below. I wish I could just copy-paste them into my wardrobe. What I love most? These girls are all looking fierce as heck without wearing heels. I'm loving the stylish but comfortable footwear that we've been seeing in streetstyle more and more. As much as I love a good pair of heels, when you're on your feet most of the day it's just not practical.